Are you looking for new furniture for your house? Are you having a hard time finding furniture for your office? If so, you have probably realized that there are plenty of furniture stores in west Los Angeles. It only makes sense that you would have a difficult time telling them apart. Purchasing new furniture is a significant decision, and you have to make sure you get it right. This means you need to carefully evaluate all your options so you can find the right store to help you. What are a few factors you need to consider when you are looking for a furniture store? Learn more below, and remember to reach out to a professional who can assist you.
What Type of Furniture Does the Store Carry?
The first factor you need to consider is the type of furniture the store carries. Every store carries a slightly different set of furniture, and you need to make sure you find a store that can assist you. For example, you might be looking for a store that can help you stock your bedroom. Or, you might be looking for a store that can help you find furniture for your deck or patio. These are very different types of furniture, and some furniture has been specifically designed to stand up to a certain set of conditions. If you do not put the furniture in the right spot, it may not last as long as you think. Find the right type of furniture for your needs.
What Are the Delivery Options?
As you are trying to find the right type of furniture for your purposes, you need to think about your delivery options. It is going to be exceptionally difficult for you to get furniture from the store to your house. You probably do not own a truck that is big enough. Therefore, what are your delivery options? How long is it going to take you to get the furniture delivered to you? How much money is this going to cost you? You might be able to get the cost of delivery included with the purchase of your furniture.
What Do the Reviews and Ratings Have To Say?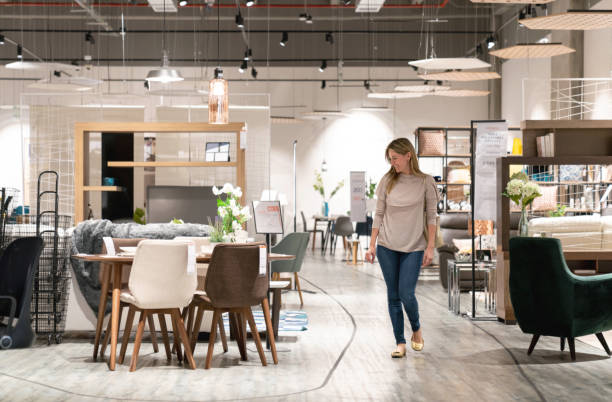 Even though you are probably thinking about how much money you are willing to spend, you need to take a look at a few reviews and ratings as well. What do other people have to say about shopping in that store? Are they generally satisfied with the purchase? Are they happy with the quality of the customer service? If other people tend to have good things to say about the store, there is a good chance that you have found the right store to help you. On the other hand, if a lot of people are concerned about the quality of the products, this might not be the best option.
What Are the Warranty Options Like?
Finally, you also have to think about your warranty options. If something happens to the furniture, how expensive is it going to be for you to get that defect repaired? You need to find furniture that has a lengthy warranty because this is a sign that the manufacturer is confident in the product they provide. If they are unwilling to provide a warranty, this is a sign that they think the furniture is not going to last as long as it should. You may be able to negotiate a longer warranty for your furniture when you are looking at various pieces. Find furniture that comes with a relatively long warranty.
Find the Best Furniture Store for Your Needs.
Ultimately, these are a few of the most important factors you need to consider if you are trying to find the right furniture store to meet your expectations. You might have a hard time telling furniture stores apart, but some are better than others. Also, remember that the best furniture store for one person is not necessarily going to be the best furniture store for you. If you take the time to find the right furniture store now, you will make the best furniture decision when it comes time to sign on the dotted line.