Indoor pools are a perfect piece of luxury in your home and a great way to have fun and relax with family and friends, stay fit and healthy and increase the value of the property. Giving you complete privacy and enclosure, the best thing with this pool is that it can be used around the year without weather concern. Rolling out of bed and going straight for a swim is extremely appealing to many people.
Moreover, it is not exposed to outside dust and debris which are common issues with outdoor swimming pool. This means that you don't need to clean your indoor pool as much as an outdoor one. Based on these phenomenal advantages, the popularity of indoor pools is increasing across home and residential complex.
Building an indoor pool is a huge investment, requiring the hiring of professional pool builders, ensuring proper ventilation and water flow, as well as regular maintenance. So, it's advised to make sure that you have appropriate space, utilities, and budget to build a pool that lasts. The cost of building an indoor pool is also little higher in comparison to an outdoor pool. So, here are five major points that you should discuss with a pool builder consultant before getting an indoor swimming pool.
Size, shape, and location of the pool
The basic things such as size, shape, and location of the pool are the biggest factor that needs to be discussed first when you're thinking about building an indoor swimming pool. A home indoor pool can be built with Gunite, fiberglass or vinyl lining based on the shape and size. Do you already have a space that can be transformed into a swimming pool area or adding a new structure where the pool would be placed? The available indoor space would be a deciding factor for the shape and size of the pool. So, you have to be assured that you have an appropriate space to build the indoor pool. While making measurements for the pool, you must also consider the space and amenities for the pool and equipment. There should be enough space to place large equipment and also be easily accessible for cleaning, repairs, and maintenance.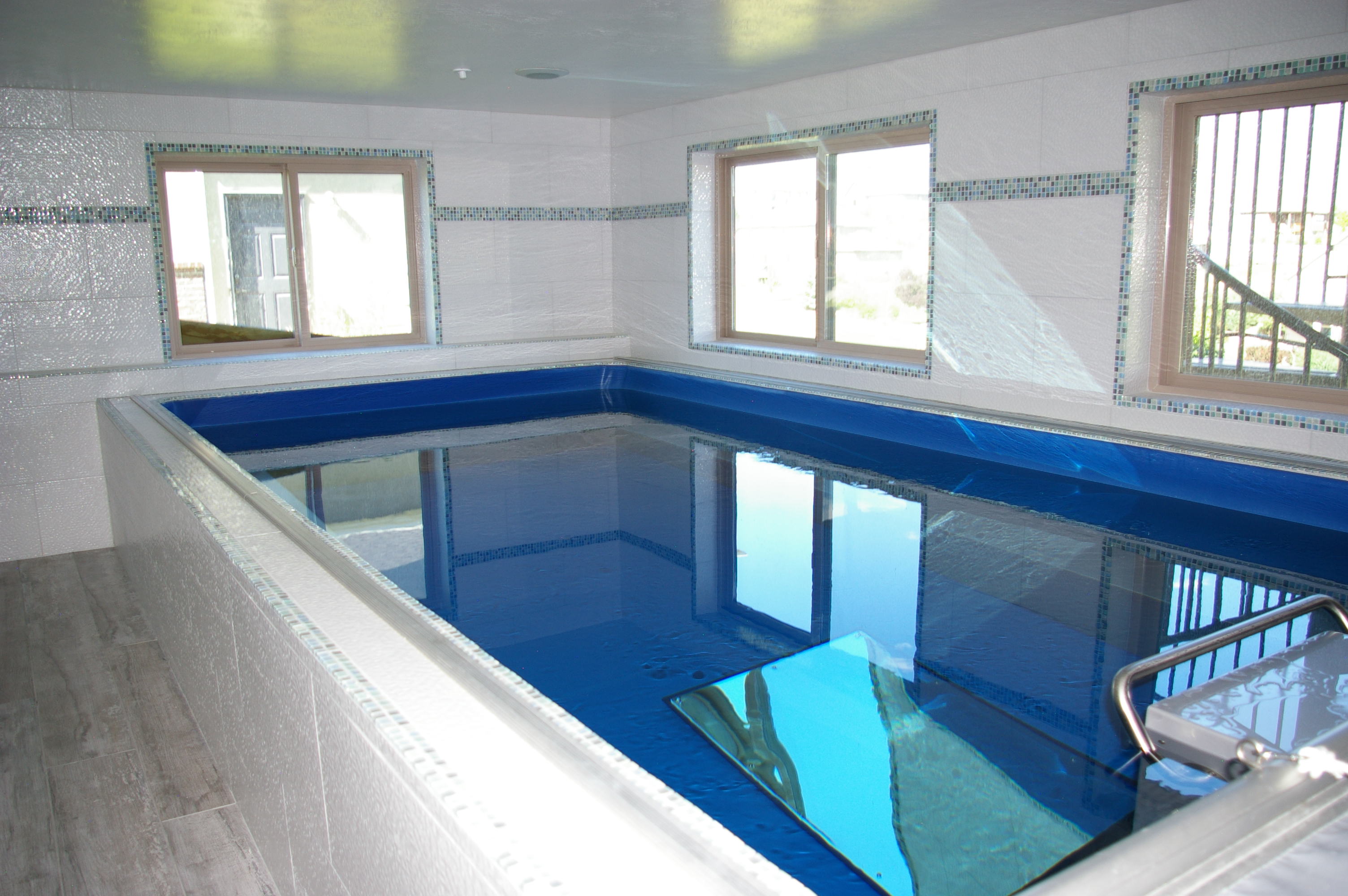 Planning, permission, and regulations
It is recommended to contact your local building authority in order to check the requirements of local legislation before proceeding with construction. A good pool builder will be able to talk you through any requirements and regulations which will apply to your proposed pool, and ensure that you meet all the necessary criteria. Moreover, this will also allow your swimming pool builder to provide estimates and a specification for the enclosure, the equipment required for the swimming pool in the hall.
Structural Integrity and Water Proofing
Without especially tanking and correctly designed climate control, the pool hall becomes a damp, smelly, thoroughly unpleasant environment. There have been several horror story pools that are not only hazardous for the people's health but a hazard to the structural integrity of the building itself. Therefore, you must put extra efforts and focus on the waterproofing while building residential indoor pools. So it's more affordable and safe option to hire qualified and experienced pool builders/contractors.
Heating and Air Ventilation
Energy consumption in indoor swimming pool buildings is very high on account of high indoor air temperatures and, increased ventilation heat losses and the energy-intensive care technology. While you do not have to think much about the pH level of the water as in outdoor pools due to low sun exposure, it is required to maintain the humidity level and an optimal temperature to control evaporation. Therefore, it is necessary to invest in a good quality humidifier to replace humid air with fresh air and a temperature controller to control the water evaporation. So, investing in these types of equipment is an additional expense in indoor swimming pools.
Cost and construction
There are too many factors to definitely answer the question of how much an indoor plan is going to cost. Nor is there a simple calculator. Depending on where you live, alternative regulations may apply while installing indoor swimming pools.
Things are easier and a little cost-effective if the pool is part of new construction. But one way or another, you've to go to find space for the space of the swimming pool and all that goes with it, and that's going to cost you extra.
A good indoor pool design can work wonders even in a moderate space. That's why the cost of an indoor pool might cost you more to hire a top-notch pool builder. It demands a special type of expertise to handle the challenges of building indoor pools.
Cost of pool builders
Knowing the pool builders cost is recommended before starting a pool builders project. Get price lists from different recognized pool builders in your town. You must get price quotes to form a minimum of three different pool builders or companies. Make sure they have a good experience in pool construction as well as proper license and insurance documents. Inquire about how long it will take to build the indoor pool. Then you can select a reliable builder whose services are within your budget. In this economy, it's crucial that you make your all research for the right pool builder/contractor that can save you lots of money.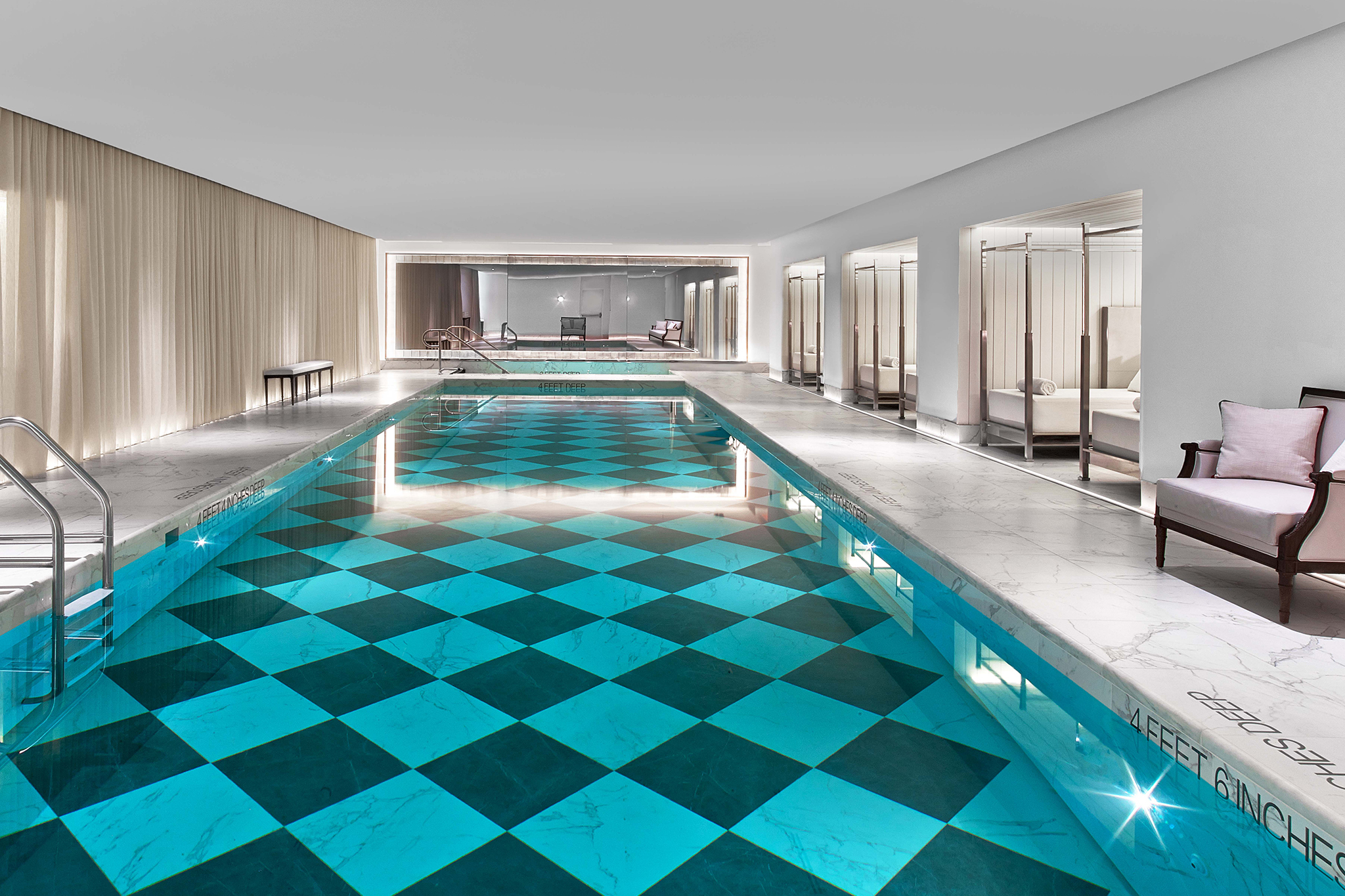 With all these things to consider when planning for an indoor pool, one may wonder why it is still one of the best choices for homeowners.
Swimming is considered as one of the most popular sports activities and exercise. As well as being fun and spending good time with family and friends, swimming is a great way to keep fit and stay healthy. Being a low impact workout, swimming provides all a safe workout option for people of all and does not tend to strain your body. Moreover, the body cools with water better than with air so known as a safe option for people with certain medical conditions.
A beautiful addition to your home, the whole family will certainly enjoy having an indoor pool at home offering a full year of fun and enjoyment regardless of the season.